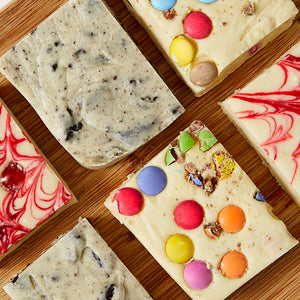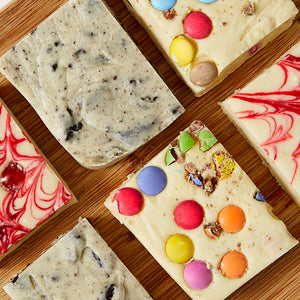 Mixed Fudge Selection box option 2
Mixed fudge selection box option 2 contains 6 blocks of fudge. Enjoy 6 sweet and creamy fudge blocks delivered straight to your door. Each piece of fudge weighs roughly between 120-125g.
The mixed fudge selection box option 2 includes the following fudge,
2 x Bakewell tart Fudge
2 x Oreos Fudge
2 x Smarties Fudge
Fudge is best stored refrigerated and consumed within 2 weeks of being received.
This mixed pack of fudge consists of cherry Bakewell fudge which contains ALMONDS,  other ingredients used may contain traces of nuts & peanuts.
DELIVERY: Everything is dispatched out Royal Mail 1st class delivery and I aim to get your order out to you within 3-4 working days from the date you place your order.